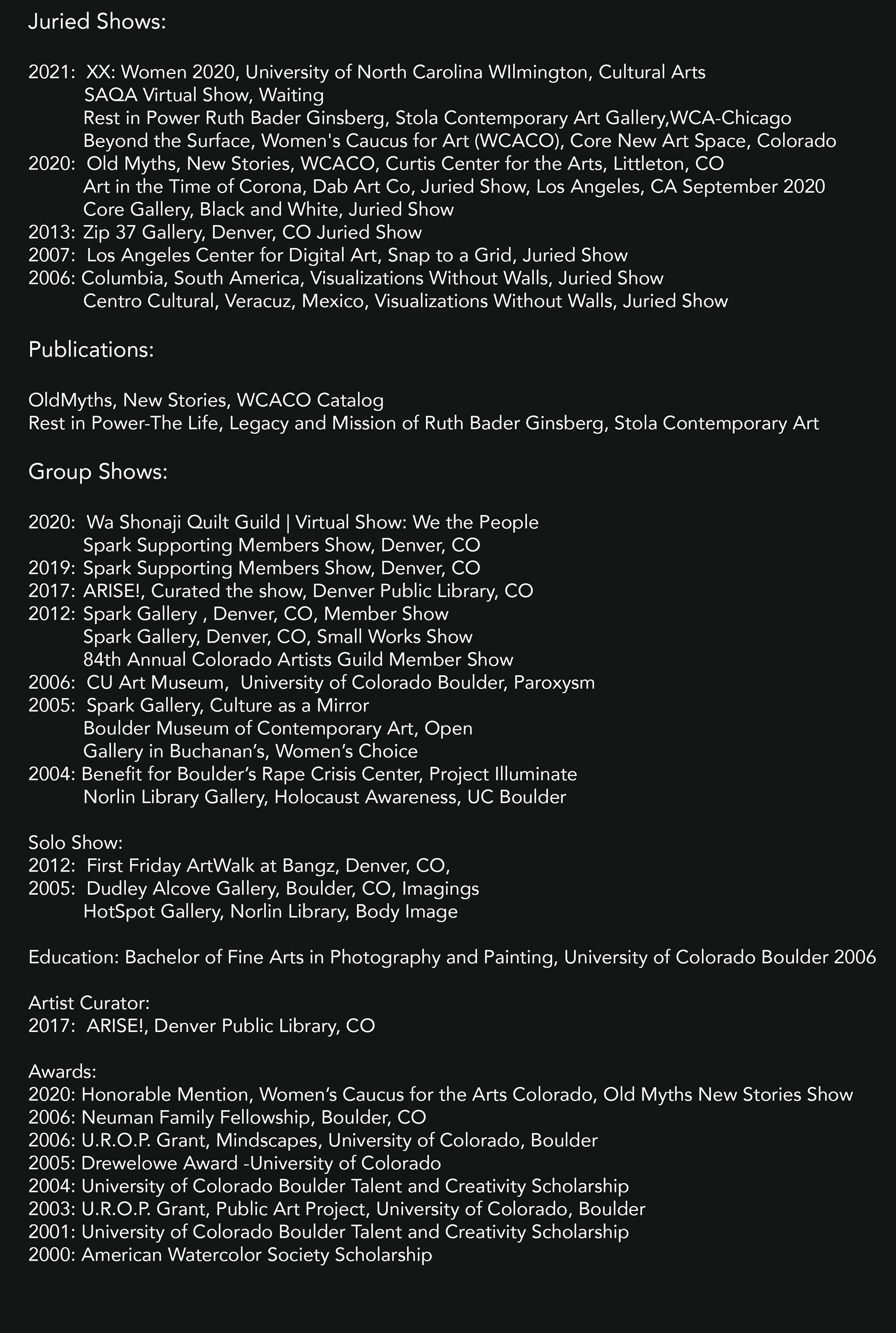 Artist Statement
An old superstition says that photography steals the soul, I think it works more like a mirror, reflecting bits of the soul, or essence, of the subject or scene. Photographs freeze their subjects in a moment of time, literally recording a fraction of a second in the life of the subject. I, however, am interested in a deeper connection, allowing more information to unfold.
With longer exposures, I capture more time and movement from the subject or scene. In turn, sometimes I 'dance' just a bit with the camera to express my presence as the photographer. Then when I compress together multiple images, creating a 'conceptual film' in a single image, a genuine abstract photograph emerges, which represents a deeper look into the soul of the subject. My abstract photography is more than a window to the soul in which you can peek. It is an open door into which you can step and  continuously explore.
Artist Biography
Born in Colorado, Keri is an elusive native. Additionally, she had the opportunity to grow up in Germany and several of the southern United States.  It was during her formative years in Germany that she explored many castles, cathedrals and the countryside throughout Europe. There she discovered her love for the camera and passion for art. She has shown nationally and internationally in Mexico and South America.  She continues to explore harmonious ideals of authenticity and the concept of imperfect beauty, influenced by European Mannerists like Michelangelo, and Modernists like Picasso.